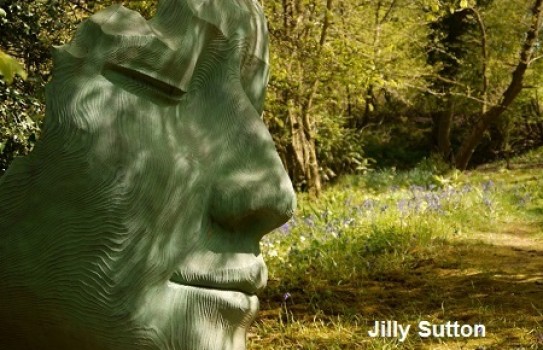 Hannah Peschar Sculpture Garden
If you are in Surrey and like art then you might want to visit the Hannah Peschar Sculpture Garden
Broadleaved plants and mature trees support, frame and enhance a changing collection of contemporary sculpture in the stunning garden that art curator Hannah Peschar and her award-winning landscape designer husband, Anthony Paul created some 35 years ago. Heralded as the first of it's kind in the UK, the Sculpture Garden now hosts over 200 pieces by 40 plus artists from Britain and the rest of Europe every summer season. There is a vast range of materials that are exhibited at Hannah Peschar Sculpture Garden; from the traditional carved stone & woods, cast & welded metals, to more contemporary materials such as glass and fired clay.
Each sculpture is placed in a carefully considered and meaningful relationship with the other featured works within the Garden. The result is an inspired combination of peaceful, enclosed harmony and dramatic, surprise vistas in an ever-changing environment.
Art and nature in perfect harmony.
Opening Times - see latest information by visiting website.
Dogs are welcome so long as they are kept on a lead and any accidents are cleared up.
The is no cafe on site, so visitors are welcome to bring a picnic. Alternatively there are excellent pubs in the area serving lunch.

Visit more beautiful Gardens in Surrey
Address
Street: Black & White Cottage, Standon Lane
Postcode: RH5 5QR
City: Ockley
County: Surrey
Country: United Kingdom
HOTELS AND PLACES TO STAY NEAR TO GARDEN
If you want to take a break, why not stay in one of our recommended hotels. Look now - click here.
Garden Location on a Map