Seasonal

Westonbirt Arboretum, best time to visit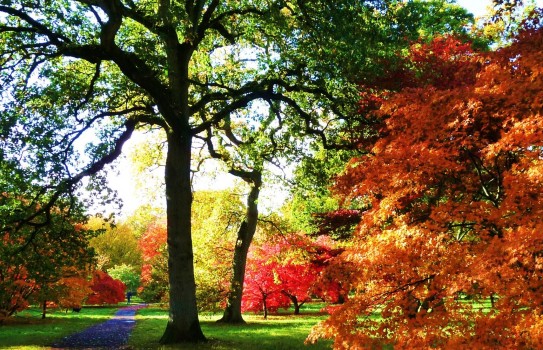 Westonbirt Arboretum, best time to visit
Westonbirt Arboretum, the National Arboretum is managed by the Forestry Commission and is one of the finest arboretums in the world.
Westonbirt Arboretum has over 18,000 trees from all over the world, planted since 1829 and plantings continue today. The arboretum is in 2 areas with 17 miles of way-marked trails.
There is the formal arboretum which contains many fine specimens including most of the rhododendrons and magnolias. The acers look great in Spring with their mellow tints whilst the older and more mature trees are coloured with emerald green.
The other area known as the Silk Wood is more informal but again with many great trees. Spring in the Silk Wood is a great time with masses of bluebells appearing late April and May. This is followed by the trees in full leaf in June with masses of wild flowers on the slopes approaching the wood. On hot summer days there is a welcome freshness in the woods, rather like being by the sea.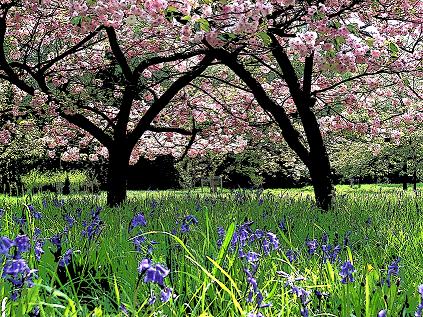 Westonbirt is well known for its magnificent Autumn tints from around mid October to mid November and is a must visit.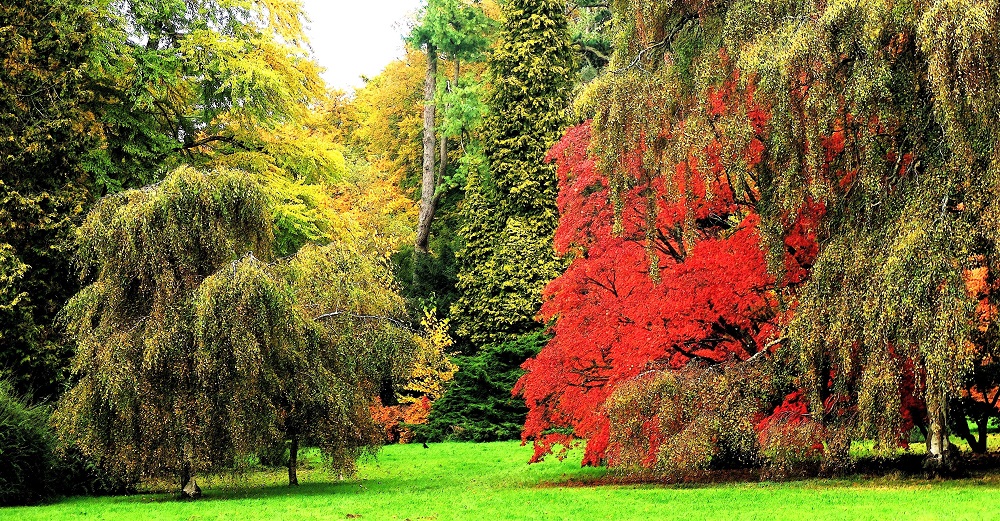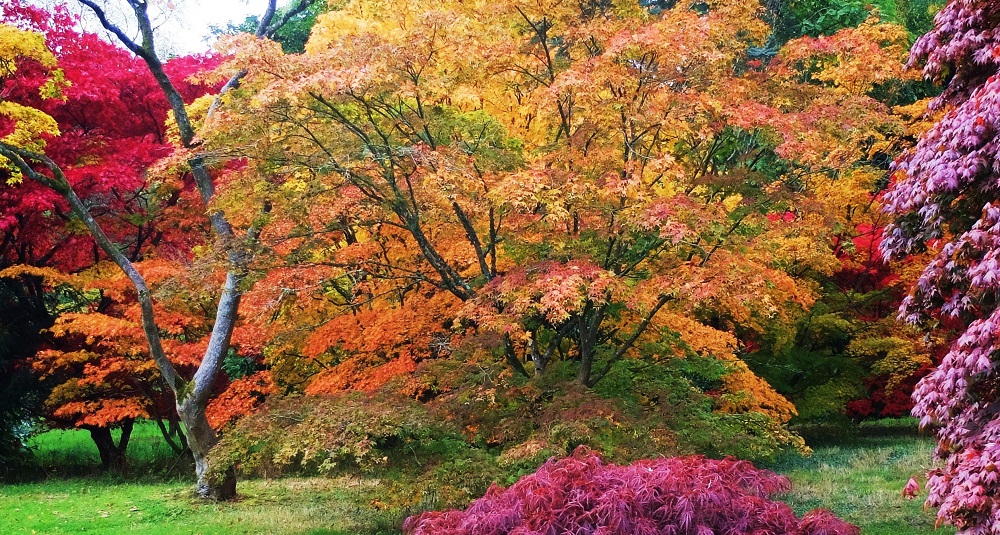 Take time to visit both areas and you will probably need a whole day, so do not rush.
Split the day up with a picnic or enjoy a meal in the excellent restaurant.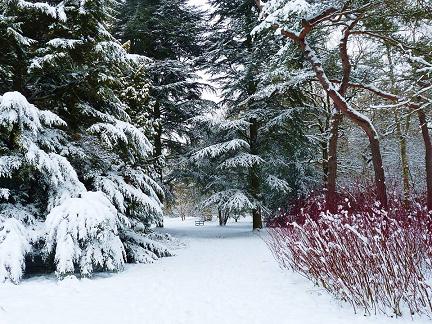 Winter is also a special time to visit with fantastic, shadows and shapes, will also keep you in shape if you follow all the different trails followed by hot soup in the cafe!


Opening times Westonbirt Arboretum - Please check website before visiting
Normally open 364 days a year. Disabled access, and dogs allowed in Silk Wood. Full programme of activities. Super gift shop and restaurant. In the event of adverse weather conditions the Arboretum may be closed at short notice for safety reasons, please check website.

FAQS
What is the best time to visit for Autumn Colours - We would suggest October to mid November.
We see that there are 2 parts to the arboretum - which part is best?. Both are great and in the Silk Wood you can take dogs. The main part of the arboretum is more extensive for Autumn colours but is also more crowded.
Is the arboretum family friendly? Yes - there is a magnificent suspended treetop walk and other areas for kids. The arboretum is much more about the Natural World.
Where is the best place to stay near Westonbirt? See below for a full range of hotels near Westonbirt with guest reviews.
Can I get to the Arboretum by Public Transport. If travelling from London suggest taking train to Kemble Station (direct from London 1 hour 15 minutes) then Taxi to Westonbirt (20 minutes) - approx taxi cost £30 each way. Alternatively Bus 69 from Stroud to Westonbirt Arboretum takes around 1 hour.
Places to eat - there is a good restaurant plus places to eat.
Footwear - there are good paths and walking shoes will be suitable, however for those people who want to wander off the paths to get closer then we would recommend boots.
How long will it take me to see the Arboretum. Allow up to 2 hours for the Old Arboretum and the same for the Silk Wood Arboretum.
Best time of day to go - to avoid queues we recommend to arrive by 10AM, however a good time of day to arrive is around 3PM when people start to leave.

Visit other beautiful gardens in the Cotswolds
Places to stay near Westonbirt Arboretum - We have some great places for you to stay near Westonbirt Arboretum - each with guest reviews, check hotels, click here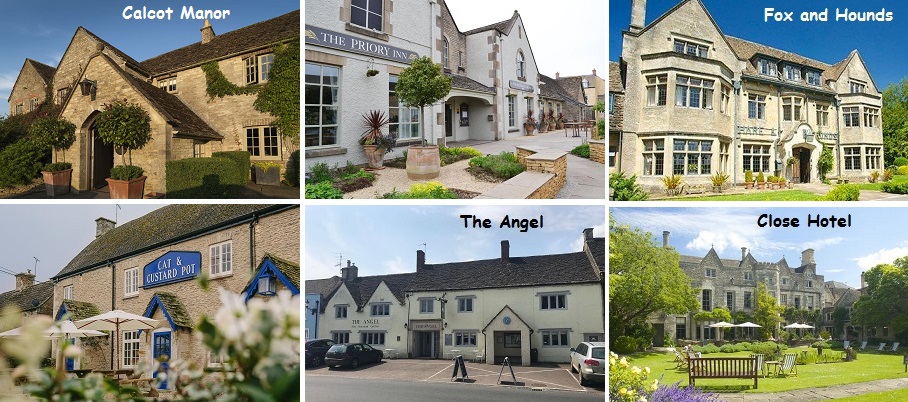 Contact
Telephone: 0300 067 4890
E-Mail:

This email address is being protected from spambots. You need JavaScript enabled to view it.

Website: Westonbirt Arboretum
Address
Street: Westonbirt
Postcode: GL8 8QS
City: Tetbury
County: Gloucestershire
Country: United Kingdom
Garden Location on a Map