Seasonal

Leonardslee Lakes and Gardens, near Horsham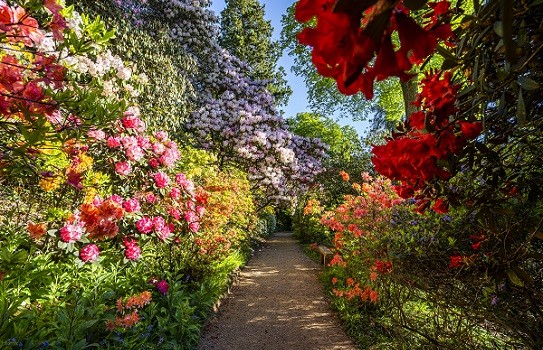 Leonardslee Lakes and Gardens, near Horsham
The magnificent Leonardslee Gardens in Sussex re-open this year. A garden of many memories.
Discover the magnificent and beautiful Grade I listed Leonardslee Gardens set in 240-acres of woodland in Sussex. Leonardslee Lakes and Gardens described as 'The Finest Woodland Gardens in England.'
First planted in 1801, the Grade I Listed gardens on the 240-acre estate features outstanding scenery throughout the year and is particularly majestic as it blooms in spring or takes on the glorious colours of autumn.
Spend the day admiring the abundant wildlife or treat yourself to an Afternoon Tea at Leonardslee House. Alternatively, indulge in a fine dining experience at Michelin Star Restaurant Interlude where dishes are created using foraged ingredients from our gardens.
IMPORTANT NOTICE - This attraction does not accept cash - all payments have to be made by card.

Leonardslee Opening Times 2022 - click here
Address
Street: Leonardslee Gardens, Brighton Road
Postcode: RH13 6PP
City: Horsham
County: Sussex
Country: United Kingdom
Garden Location on a Map