Norfolk has some of the most beautiful Gardens in England and in June we explored some of the best!
Join us over the next few weeks to see our favourites.
Image Holkham Hall Walled Garden.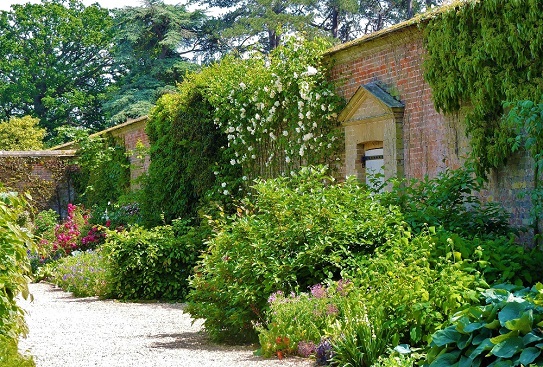 NORFOLK - The county of Norfolk in England is around 2.5 hours drive north of London. It is a wonderful place to visit with outstanding coastal scenery, the Norfolk Broads (inland lakes and waterways), the Cathedral City of Norwich, historic and beautiful villages and of course for its amazing stately homes and gardens.

FULLERS MILL GARDEN - On our journey to Norfolk we stopped off at Fullers Mill Garden on the northern side of Suffolk.
These are wonderful informal and naturalistic gardens with an old fashioned feel. In 2013 the garden was gifted to Perennial – the only UK charity that helps anyone working with plants, trees, flowers and grass – for its long-term preservation. Allow at least 2 hours here, unfortunately no dogs allowed. For more details and images of Fullers Mill Garden click here.

FEEDBACK -
Ann Mackay - It's a lovely place to visit - one of my favourite gardens!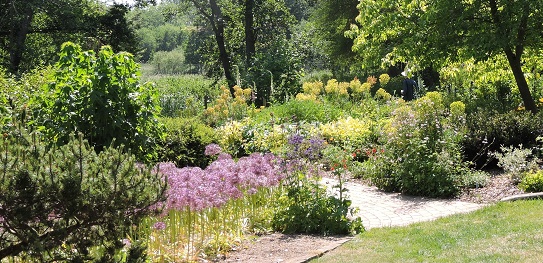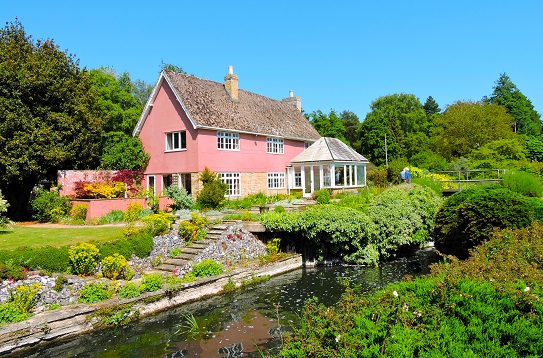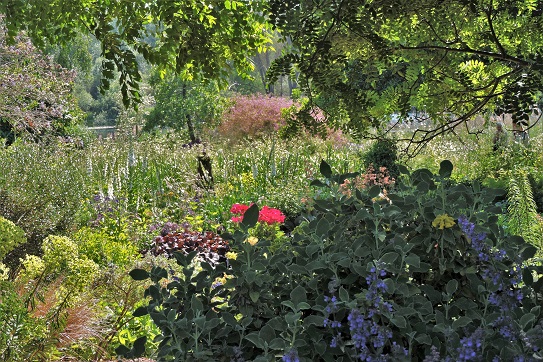 BRESSINGHAM GARDENS - We visited these amazing garden late afternoon on a hot summers day, just a little bit too bright for our camera!
The Bressingham Dell Garden was created by the late Alan Bloom and is famous for its Island Beds of perennials.
In 1967, Alan's son Adrian began a completely different garden nearby, Foggy Bottom, which became equally renowned for its year round interest, and from 2000 Adrian added Adrian's Wood.
The gardens have all year interest, and we suggest that you spend at least 3 hours here.
You can also explore the beautiful gardens, woodlands and countryside of Bressingham than aboard one of the narrow gauge passenger trains.
Dogs are not allowed in the garden.
For more details of Bressingham Gardens click here

FEEDBACK -
Pat Morgan - Our long awaited visit here exceeded all our expectations - a day doesn't do justice to the gardens, rides and exhibits! ~
Fiona Donad - Looking beautiful. Bressingham holds many happy memories. A place for us to enjoy the plants and our son to enjoy the steam engines.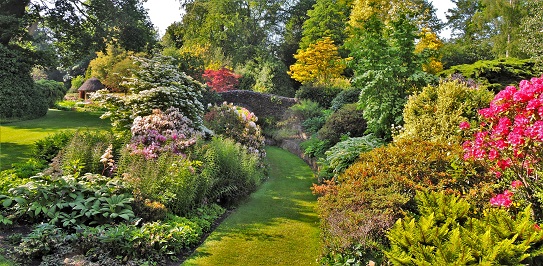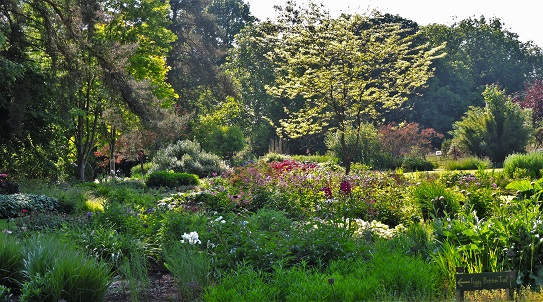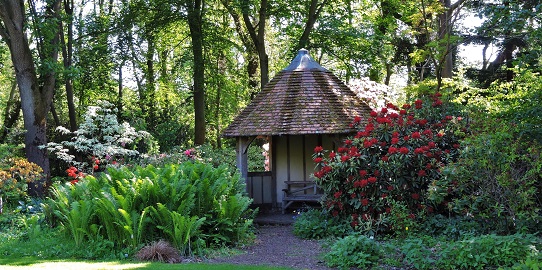 NEXT WEEK WE VISIT PETER BEALES ROSES AND HOLKHAM HALL -If in the meantime you would like to see a list of the gardens in Norfolk click here.

There are two 5 day Tours of Stately Homes and Gardens in 2024 departing June and September - Click here for brochure