Do you want to see butterflys in your garden?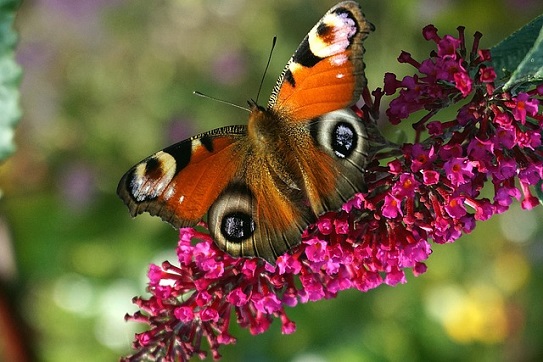 You will see many recommendations for plants, shrubs and flowers which will attract butterflies but there is one above all others which will do the job – the buddleia.
These generally flower from mid July to early September and will repeat flowering if you dead head them regularly. They require a well drained soil which does not have to be mulched and should be planted in a sunny position.
This is the time to plant them for next year and below we show you a selection of Buddleias which we recently saw at the Longstock Park Nursery near Stockbridge run by the John Lewis Partnership.
Here you will find a wonderful 'display' border featuring over 20 varieties. We chose three different varieties from the border and each one was available already potted up in the 'sales' section.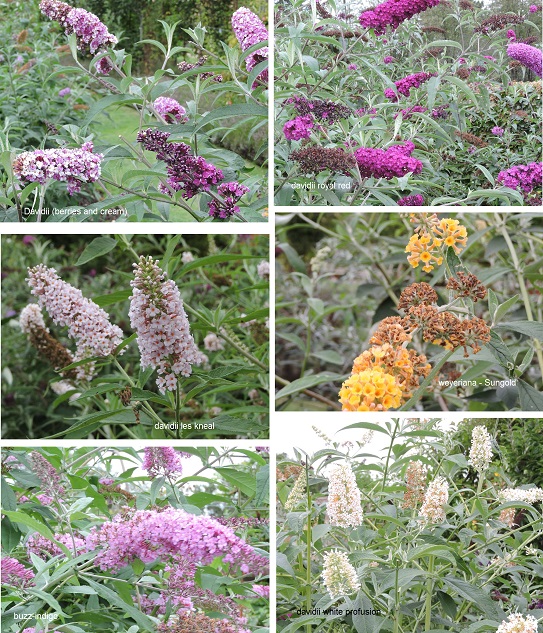 One of the varieties we chose was 'Buddleja fallowiana var. alba' with white flowers and yellow tints. The next day before we even had a chance to plant it a 'Jersey Tiger Moth' had landed on it, where it spent most of the day!