Snowdrops – Why not start your own collection?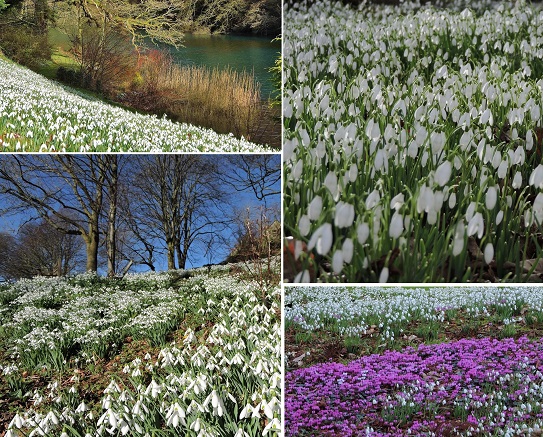 Did you know? These beautiful scented flowers (Galanthus) normally start flowering towards the end of JanuaryThe Scientific name for Galanthus means milk flower. These lovely flowers are among the first to raise their heads in the New Year, when it is warm they release a fragrance which is especially noticeable in large displays. If you look into the flower you will see light green markings.
Collecting - There are many different varieties and snowdrop collecting has become very popular with some single plants selling for more than £100. Thompson & Morgan, the Ipswich based mail order seed company, acquired the world's most expensive snowdrop Galanthus woronowii, Elizabeth Harrisonfor £725. This is a unique striking variety with a golden yellow ovary and yellow petal markings.
You can however find much lower prices to start a good collection at around £10. For displays you will find the most common snowdrops from around £15. These will be provided 'in the green' after they have flowered.
Where to see snowdrops – We feature over 100 places to see great displays on our Snowdrops page. It is great way to spend a day out during the colder months.
View all Snowdrops Gardens.