After many years at its base in Longrock, Penzance the National Dahlia Collection has moved. Find out more about this wonderful collection!
Kehelland Trust and the National Dahlia collection are excited to announce a new horticultural chapter for Cornwall.
The National Dahlia Collection has been an integral part of Cornwall's horticultural history since its conception in the early nineties when Dahlia aficionado David Brown worked hard to create and expand the collection at Duchy College Rosewarne. The National Dahlia Collection was relocated to Varfell Farm near Longrock where it enjoyed a long and successful growing period of over 20 years under the management of Mike Mann with the help of Dahlia breeder Mark Twyning.
The next chapter in the collection's story is a relocation to the Kehelland Trust near Treswithian Downs, Camborne.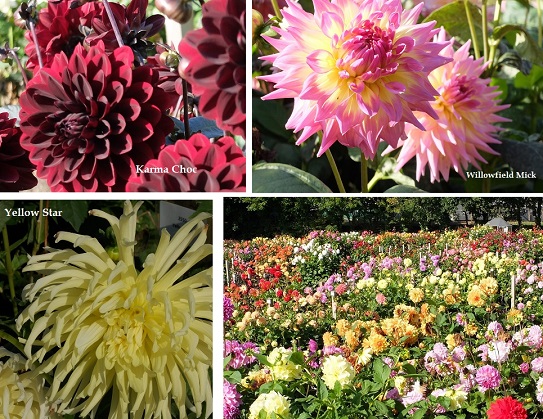 Kehelland Trust is a registered charity operating within a long-term lease from Cornwall Council and it extends to 16 acres. The Charity's mission statement is 'The provision of a rural, horticultural setting for the support of young people and adults with learning and/ or physical disabilities. Developing personal and social skills, individual opportunities and active participation in the local community'
The Trust is particularly excited about the opportunities that will be afforded by the National Dahlia Collection to meet its mission statement even more fully in the coming months and we are both working closely with Cornwall Council's estates team to ensure the appropriate lease arrangements are put in place.
Louise Danks manager of the National Dahlia Collection explains;
'I'm incredibly passionate about the NDC, I was the production manager for a time and absolutely fell in love with these incredible plants. I'm so excited to be working with Kehelland and the Dahlias and hope that I can continue to spread the love of Dahlias to anyone else who enjoys growing them.'
"We are honoured to have been asked if we can house the collection and the opportunities this brings for our learners and trainees to be a part of something really special and treasured. It is also a real bonus that dahlia season happens to coincide with apple season and the height of our harvests. The fit could not be better in terms of visitor enjoyment across site and we cannot wait to be able to plan some wonderful events in the near future"
We are planning some Dahlia garden planting sessions over the coming weekends. If you would like to be part of the team creating the new Dahlia garden and being part of the NDC's future, please contact Louise 07753959856